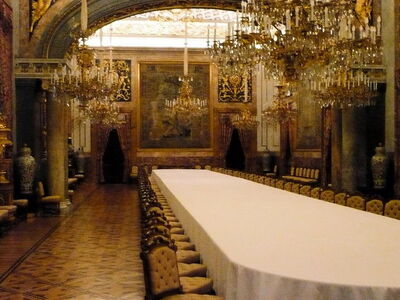 With uncertainty glooming over the success of POR, I have decided to host a gathering on our wiki to which any and all roleplayers are invited to attend. Here users will be able to share their opinions on what we should do in the future for roleplay, if we wish to continue it, and if so, what game(s) we will continue it upon, which wiki will be the hub of all roleplay, etc. This is a very important meeting and we will therefore be giving a big heads up about it so people have plenty of time to ensure that they will be able to attend it! 
When: December 20th, 2014 (Time unspecified for now)
Where: POTCO World Roleplay Wiki Chat
(More details to be added)
Ad blocker interference detected!
Wikia is a free-to-use site that makes money from advertising. We have a modified experience for viewers using ad blockers

Wikia is not accessible if you've made further modifications. Remove the custom ad blocker rule(s) and the page will load as expected.