The Luther Residence, full of many sights to see! The Luther Residence, locates in Hampshire, England, near the Goldtimbers Manor, is one of the largest and most ravishing mansions in all of Hampshire! It has 104 rooms, including a fencing room, an armoury, a study, a treaty room, a diplomatic room, an Imperial hallway, and a lush garden! It is 3 stories tall, including an attic and a basement. The approximate fee for staying at The Luther Residence for one night is 4,038 shillings.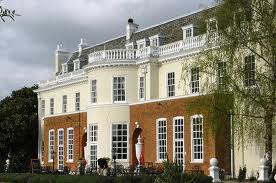 Ad blocker interference detected!
Wikia is a free-to-use site that makes money from advertising. We have a modified experience for viewers using ad blockers

Wikia is not accessible if you've made further modifications. Remove the custom ad blocker rule(s) and the page will load as expected.