The Spanish Navy (Spanish: Armada Española) or more commonly known as The Spanish Armada is the maritime branch of the Spanish Armed Forces and one of the oldest active naval forces in the world. The Armada is responsible for notable achievements in world history such as the discovery of the Americas.
Pearson Wright : Prime Minister of Spain
Jason Darkskull : Grand Lord Admiral
Alumno 1 Curso - Officer Cadet (Rank One)
Alumno 2 Curso - Officer Cadet 2 (Rank Two)
Guardiamarina 1 Curso - Midshipman (Rank One
Guardiamarina 2 Curso - Midshipman (Rank Two)
Alferez de Fragata - Ensign
Alferez de Navio - Lieutenant (Junior Grade)
Teniente de Navio - Lieutenant
Capitan de Corbeta - Lieutenant Commander
Capitan de Fragata - Commander
Capitan de Navio - Captain
Contraalmirante - Rear Admiral
Vicealmirante - Vice Admiral
Almirante - Admiral
Almirante General - General Admiral
Capitan General - Captain General
Ranks of Non-comissioned officers and Enlisted
Edit
Marinero - Seaman Apprentice
Marinero de primera - Seaman
Cabo - Leading Seaman
Cabo Primero - Master Seaman
Cabo mayor - Petty Officer 3rd Class
Sargento - Petty Officer 2nd Class
Sargento primero - Petty Officer 1st Class
Brigada - Chief Petty Officer
Subteniente - Sublieutenant
Subooficial mayor - Sub Officer Major
Famous Spanish ShipsEdit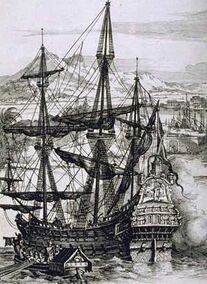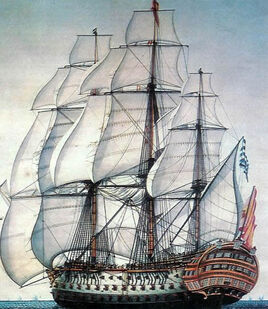 Ad blocker interference detected!
Wikia is a free-to-use site that makes money from advertising. We have a modified experience for viewers using ad blockers

Wikia is not accessible if you've made further modifications. Remove the custom ad blocker rule(s) and the page will load as expected.